Click here to view this email in your browser.
It's all about education! This is the Newsletter from the Education Network.

Education Network
Newsletter September 2021
Dear Education Network,
We are ready with yet another issue of the newsletter.
This time, read about a new alliance for education in crises, find links to interesting webinars about the financing of education as well as the Nordic countries' approach to public quality education, get updated on recent publications and read about two open calls from the National Union of Students in Denmark and UNESCO, respectively.
Enjoy your reading!
News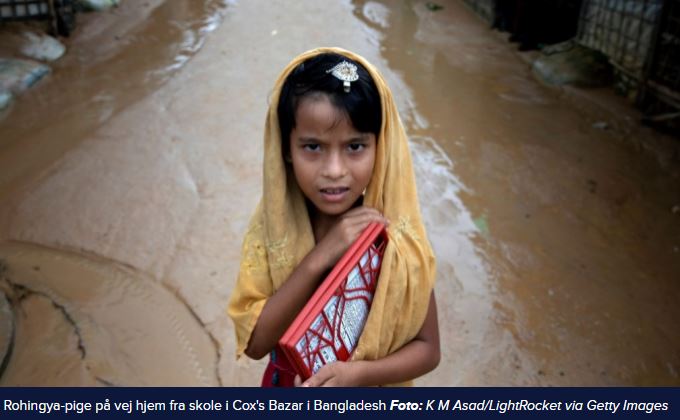 New Alliance for Education in Crises
PlanBoernefonden and Save the Children have launched a new alliance called Alliance for Education in crises (Danish: Alliance for Uddannelse i kriser). The lacking focus on education in crises during SDG-negotiations kickstarted the initiative which today works to highlight the importance of the issue. The alliance consists of actors from a variety of backgrounds, including politicians, civil society organizations, UN- organizations, private funds, and companies who each bring different expertise to the table. The hope is to create an awarding dialogue across professional and political distinctions in order to create new and effective solutions ensuring the right of all children to quality education in a point of time where crises and catastrophes are growing. The Danish Education Coalition (Global Focus) has one seat in the alliance.

Read more about the alliance in this article.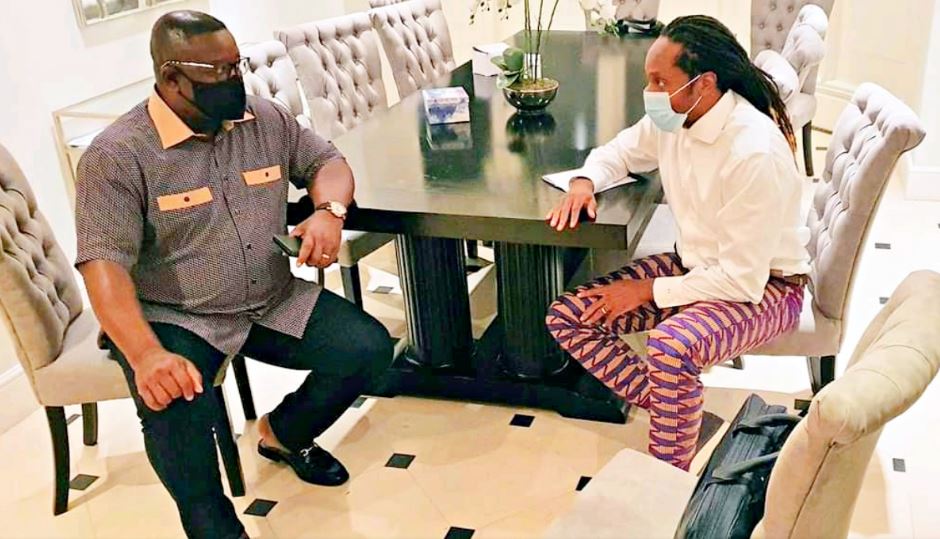 New Subjects Added to Curriculum in Sierra Leone
The Ministry of Basic and Senior Secondary Education in Sierra Leone has decided to add three new subjects to the academic curriculum. These are Civic Education, Environmental Education and Sexual & Comprehensive Safety and will be taught from primary to Junior Secondary School classes. In addition to that, Minister of Basic and Senior Secondary Education has declared that the pass rate of Basic Education Certificate Examination (BECE) will reach 100% in ten years.
Events & Webinars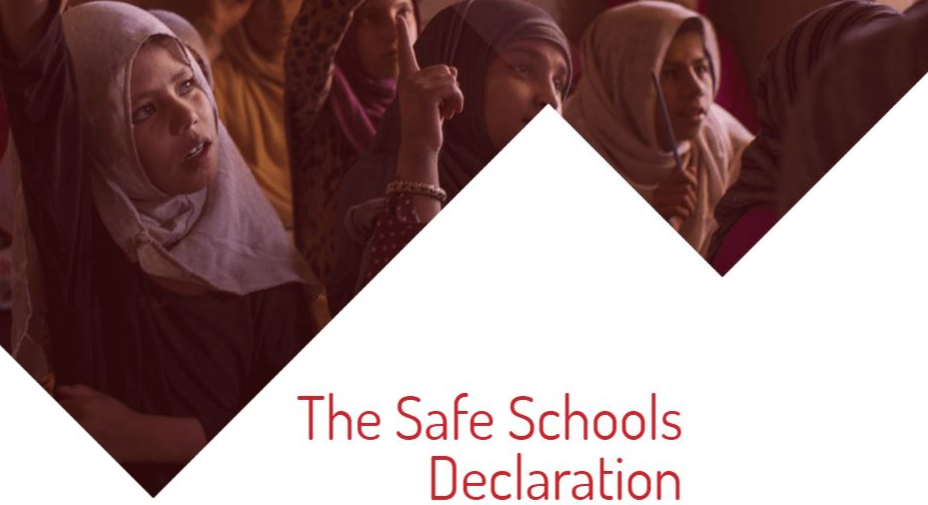 Upcoming Event: Protecting Education from Attack
On October 25 - 27, Nigeria will host the Fourth International Conference on the Safe Schools Declaration, in collaboration with the African Union, Argentina, Norway, Spain, and the Global Coalition to Protect Education from Attack (GCPEA). The Conference will provide a key opportunity to share good practices in keeping education safe during armed conflict and move from commitment to practice.
This briefing for parliamentarians provides concrete suggestions for what members of parliament can do to encourage their government to sign the declaration and strengthen its implementation ahead of the conference.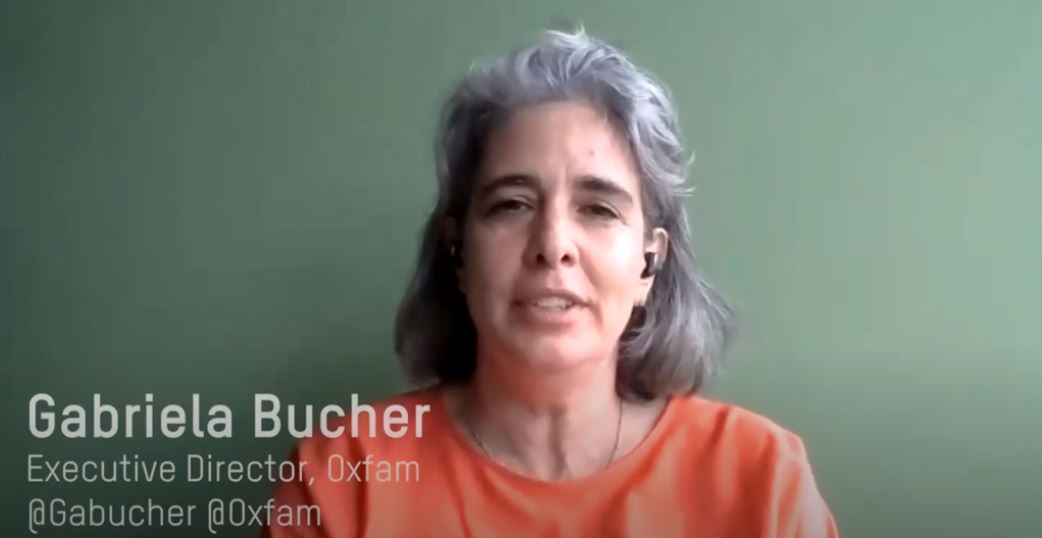 Nordic Talk: Free Public Education for All - A Nordic Utopia?
The Nordic countries are among the world leaders in education financing and place particular emphasis on public education systems for all children, regardless of their parents' income or status. Hear Oxfam CEO, Gabriela Bucher and Director General of the Norwegian Agency for Development Cooperation (NORAD), Bård Solhjel discuss the importance of public quality education and how to achieve it in this recorded session. The conversation covers topics such as whether there is something the rest of the world can learn from the Nordic countries or maybe something the Nordic countries can learn from the world?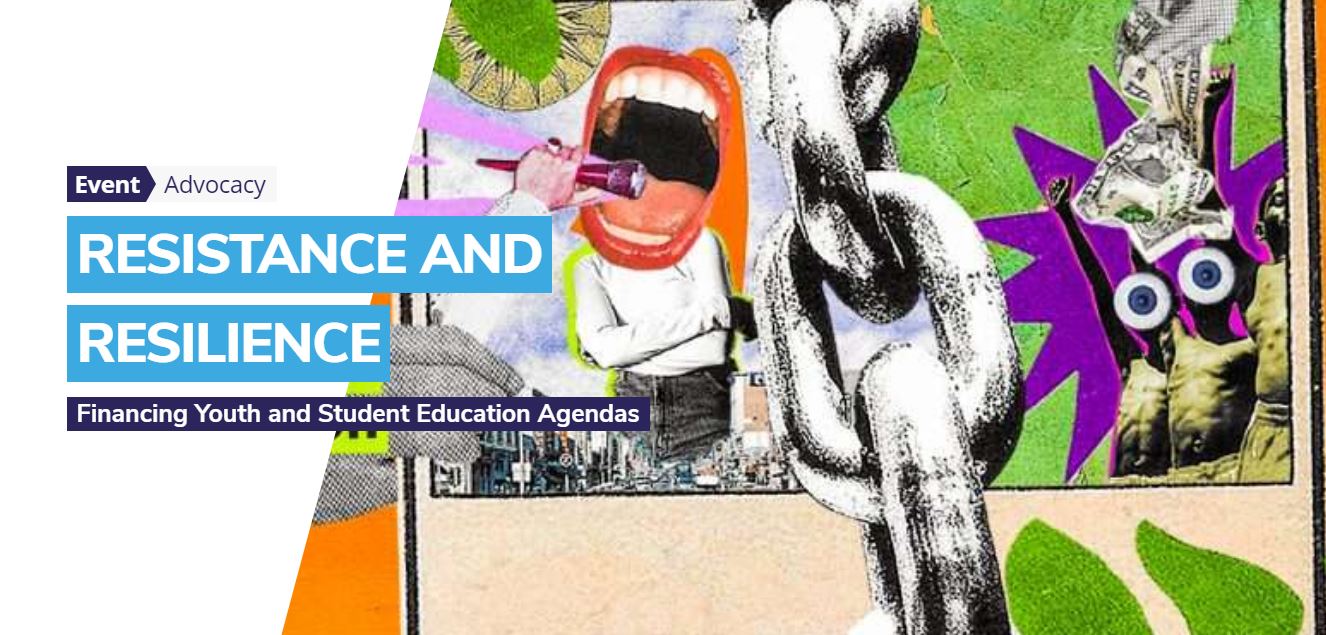 Webinar: Financing Youth and Student Education Agendas
Global Campaign for Education (GCE), Asia South Pacific Bureau of Adult Education (ASPBAE), The Latin American Campaign for the Right to Education (CLADE), Global Student Forum (GFE), and Transform Education organized the first of a series of events falling under the theme 'financing youth and student education agendas'.
"Youth and students are constantly taking on initiatives that showcase resilience and resistance within their context. This event is used to amplify these approaches, lessons, and strategies employed by youth & students who are leading the resistance and building resilience in their contexts".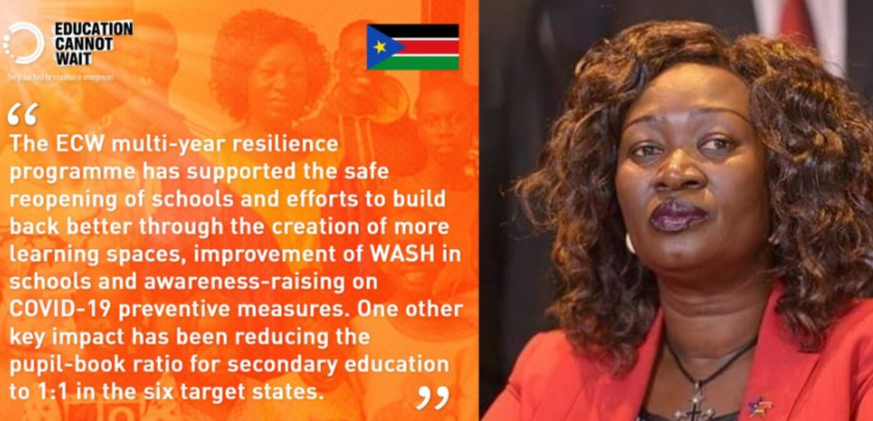 Education Cannot Wait Interview with the Minister of General Education and Instruction for South Sudan
Education Cannot Wait (ECW) has interviewed Minister Awut Deng Acuil for this edition of their newsletter. Here, she reflects on the ECW Multi-Year Resilience Programme (MYRP) – a consortium programme led by Oxfam with the title "Increasing Access to Quality, Safe and Inclusive Education for Out of School Children and Youth in South Sudan". The project addresses the educational needs of children and young people in Awerial, Yirol East, Magwi, and Kapoeta North in South Sudan through a holistic and engaging approach which targets both access to education, the quality of the education provided and engages communities in addressing concerns and gaps within the education system.
Read the newsletter and get to know Acuil's thoughts on the role of the Multi-Year Resilience Programme in the wake of COVID-19, the government's strategy to ensure sufficient funding of the MYRP, and its work to secure viable conditions for the support of education and learning possibilities. Acuil also shares with us a book recommendation that has influenced her at a personal and professional level.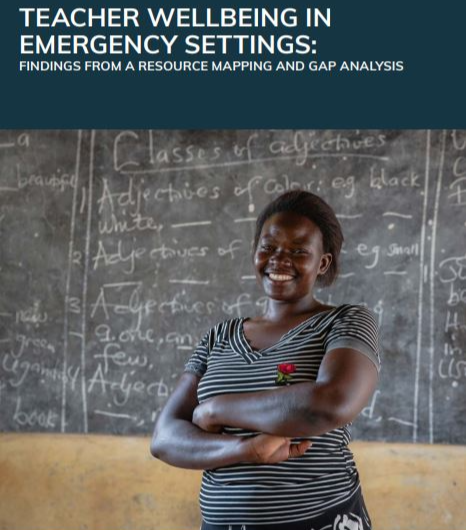 Teacher Wellbeing Mapping and Gap Analysis Report
The Inter-Agency Network for Education in Emergencies (INEE) is developing a teacher Wellbeing Toolkit to support education in emergencies (EiE) actors to meet the specific needs of teachers in their local contexts. First output is a tools and resources mapping and a gap analysis report, building on the existing body of work that captures the findings from the resource mapping, and presents a set of 13 key recommendations to guide the next phase of the project.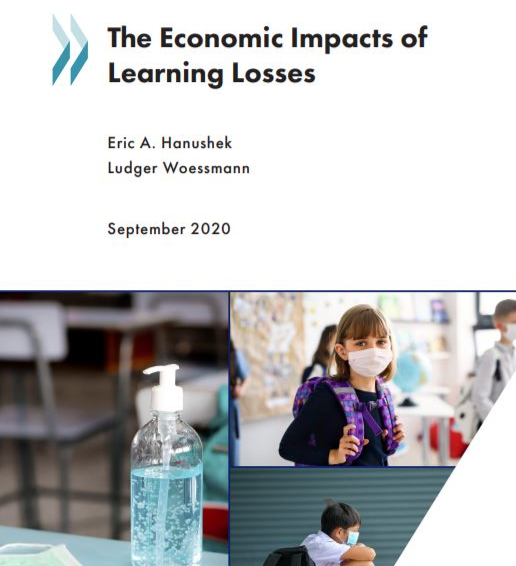 The Economic Impacts of Learning Loses
In this 2020 publication, the impact of school closures is examined. The report is based on findings from pre-pandemic school closures and concludes that students in grades 1-12 affected by the closures might expect some 3 percent lower income over their entire lifetimes. For nations, the lower long-term growth related to such losses might yield an average of 1.5 percent lower annual GDP for the remainder of the century. In the light of these findings, the report calls for strategies of improved practices as part of the re-openings to counter these devastating numbers.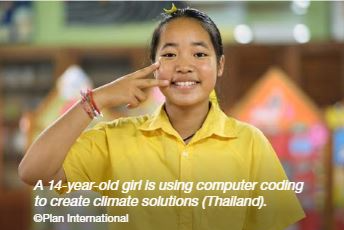 Reimagining Climate Education and Youth Leadership
Plan International has conducted a global online survey to capture the opinions and experiences of young people on climate change education and their participation in climate policy processes. Over 1,800 adolescents and young people between the ages of 15 to 24, from 37 countries, have responded to the survey and two advocacy workshops were held to share ideas for recommendations.
Find step by step recommendations on how to achieve an education system that supports pro-environmental behaviors and strengthens life skills to enable young people to be leaders in climate action and a green economy. Available in English, French and Spanish.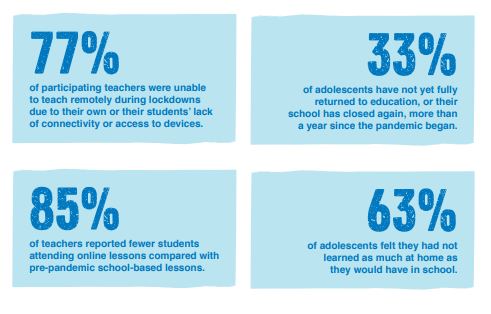 Covid-19 and Adolescents' Education in Fragile Contexts
This report by Plan International examines the impact of the pandemic on adolescents' education, especially that of adolescent girls, in low and middle-income countries. The report covers topics such as access to education, quality of education received by those who were able to continue their learning, mental health and wellbeing, and challenges and successes of returning to education after lockdowns.
The research finds that on average, just under half (46%) of adolescents had no contact with their school during lockdowns. Three-quarters (77%) of teachers were unable to teach remotely due to their own or their students' lack of connectivity or access to devices. A reduced number of adolescents have returned to school, with a third (33%) of those in the sample still absent
Find more numbers and a detailed analysis in the report.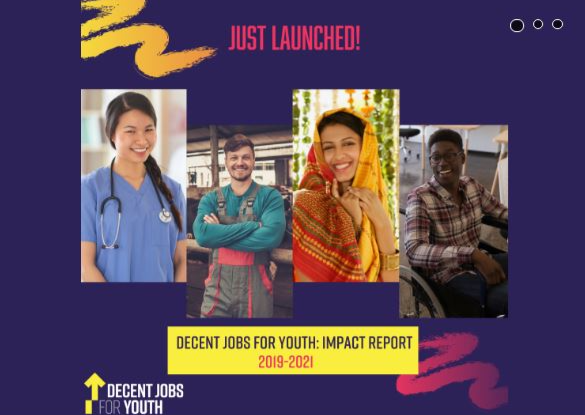 International Youth Month – Decent Jobs for Youth
On the occasion of International Youth Day, 2021, the Global Initiative on Decent Jobs for Youth led by the International Labour Organization released its first Impact report highlighting the progress and achievements of the partnership in the period from its launch in 2016 until the end of 2020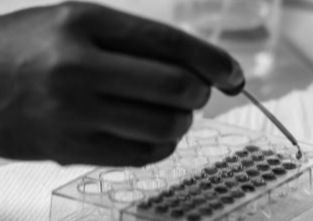 Secondary Education in Africa: Preparing Youth for the Future of Work
Secondary education plays a critical role in unlocking the potential of African Youth. The Mastercard Foundation's latest report (French and English)  examines the skills, knowledge and competencies necessary for the labour market. It also offers best practices and recommendations for how secondary education can better prepare young people to succeed. Executive summaries can be accessed here.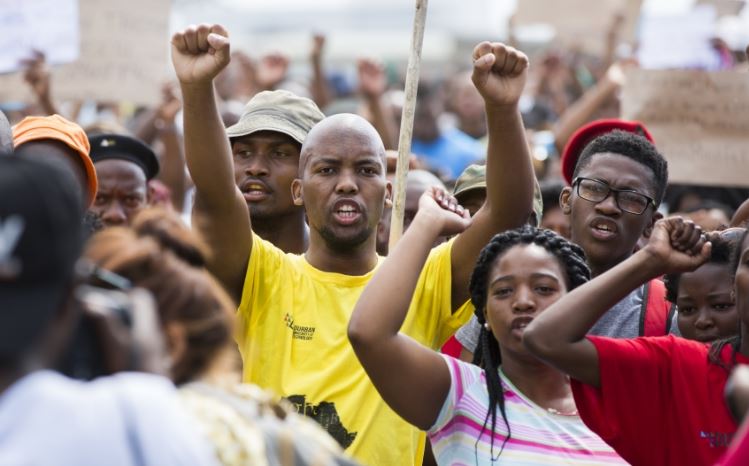 Mapping of Actors to Protect Students' Rights' Defenders
On behalf of the Norwegian Students' and Academics' International Assistance Fund (SAIH), National Union of Students in Denmark (DSF) are conducting a mapping to identify actors who are- or wish to engage in work to document violations against student activists, and influence policy change to ensure students' status and protection as human rights defenders. The mapping will lay the foundation for the Student Activist Academy (SAA) which will support and promote student movements as key societal players and advocates for education, human rights, justice, and democracy. If you or your organization work with the protection of students' rights, have information of relevant actors or wish to learn more about how to engage with students' rights please contact frederikke@dsfnet.dk
See the ToR for the consultancy mapping here.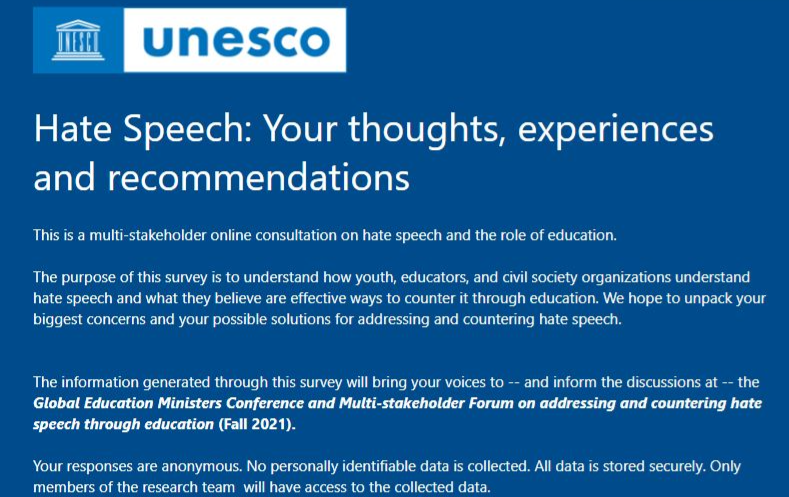 Multi-stakeholder Online Hate Speech Survey
As part of the implementation of the United Nations Strategy and Plan of Action on Hate Speech, the Global Education Ministers Conference and Multi-stakeholder Forum on addressing and countering hate speech through education will be held during October 2021. The aim is to promote meaningful engagement and identify key recommendations for a way forward in the fight against hate speech which, according to United Nations, is on a rise.
Have your voice heard by answering this survey – or share it with other relevant actors from targeted constituencies: (1) young people, (2) teachers and educators, and (3) civil society organizations. The purpose of the survey is to understand how these target groups understand hate speech and what they believe are effective ways to counter it through education.
More info about objective, protection of data etc. can be found here.
You are receiving this e-mail because you have indicated an interest in following education news from Globalt Fokus Uddannelsesnetværket (Global Focus: The Danish Education Coalition).
If you wish to unsubscribe or update your preferences, please write to lvh@oxfamibis.dk