Click here to view this email in your browser.
It's all about education! This is the Newsletter from the Education Network.

Education Network
Newsletter July 2021
Dear education network,
It has been a while since the last time an issue of this newsletter was published. The newsletter has gotten a revamp and we have tried to keep it short.
Read about DANIDA's new development strategy or the upcoming Global Education Summit by Global Partnership for Education (GPE) that is vital for the funding of public education in developing countries. You can also read other news on educational development from Latin America and India or follow some of the links to other relevant online resources and newsletters.
New Development Strategy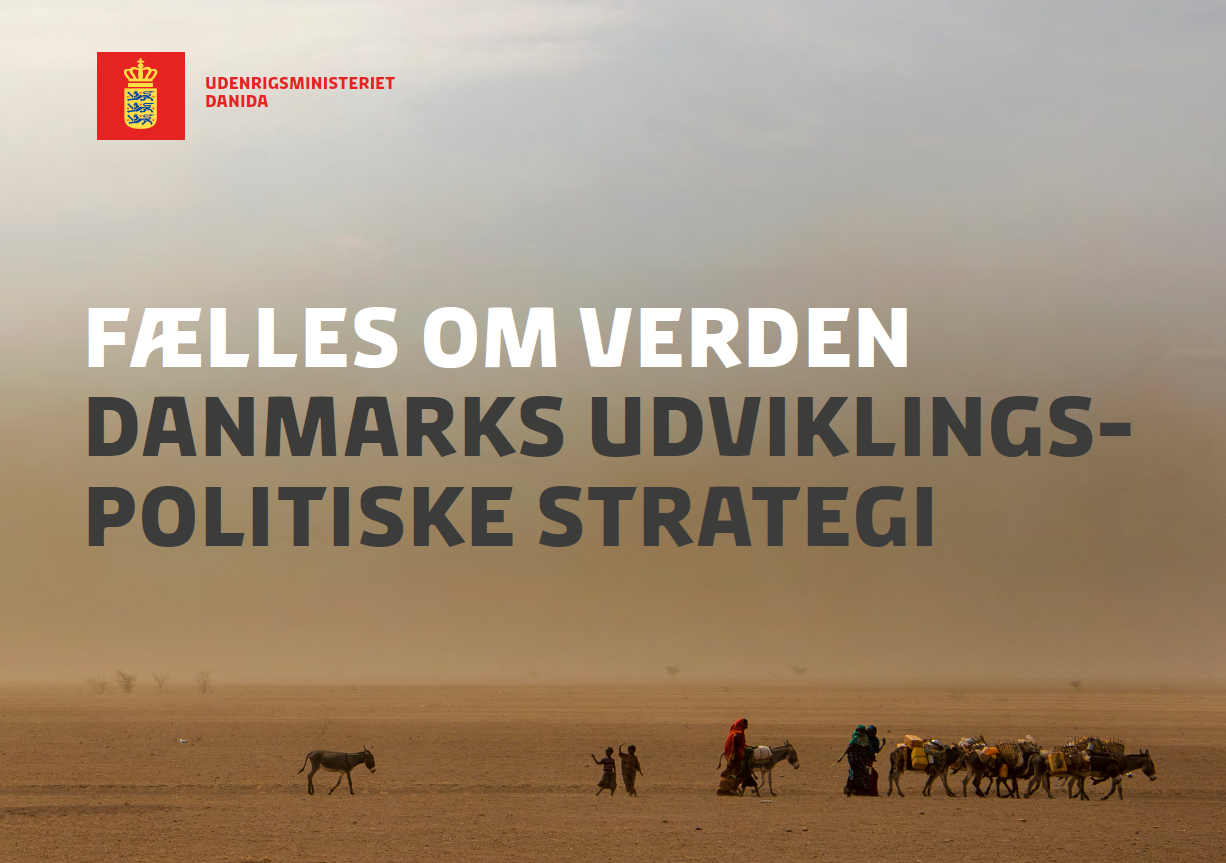 Denmark has a new development strategy:
(Fælles om verden - Danmarks udviklingspolitiske strategi)
The new strategy was published by DANIDA in June 2021 and sets the tone for the Danish development. Like with the old strategy, there is a focus on preventing migration. However, education is mentioned many times as a priority area both in relation to fighting inequality, but also relating to prioritizing marginalized groups, young people, and girls. In addition, the way education is framed moves beyond just being a humanitarian matter, to be an enabler to achieve long term development and active citizenship. More specifically, the new strategy lists education as number 3 out of 5 prerequisites to have a good life, emphasizes the important role education plays in preventing an unstable climate, and illuminates the importance of education in relation to reducing gender-based violence in crisis and fragile contexts.

You can read much more about education in the strategy and how it is connected to several other areas.
Click here and scroll down to find DANIDA's new development strategy (In Danish only).
Education in Latin America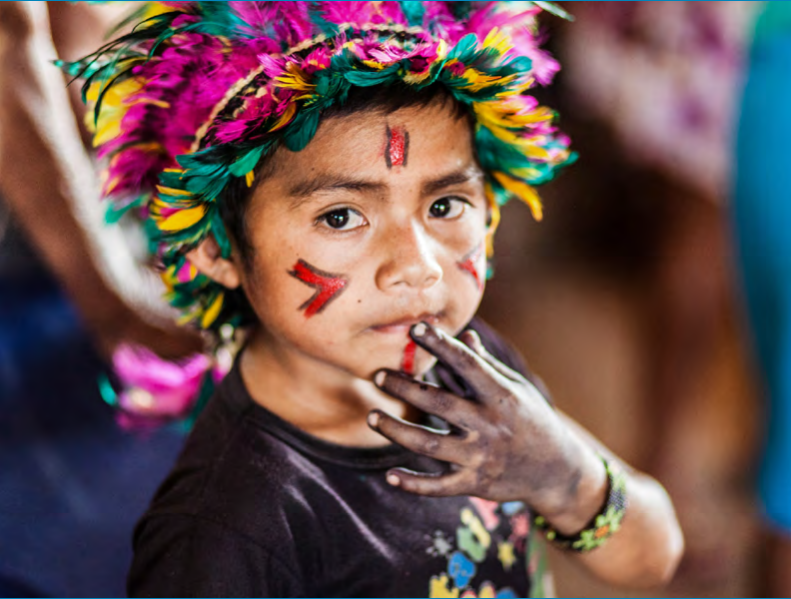 During the week for the right for education in April, CLADE (The Latin American Campaign for the Right to Education), the Institute for Education Planning UNESCO (IIEP-UNESCO), and Oxfam launched the report "Desigualdades educativas en América Latina: tendencias, políticas y desafíos," as well as 6 country reports in the Dominican Republic, Mexico, Guatemala, Colombia, Brasil, and Bolivia in a webinar. The report shows how more students have been granted access to school in the past 20 years. It also shows that the education system desperately needs to reform itself if it is to be inclusive and contribute to justice and non-discrimination.
E9 Countries Convene on Digital Learning

E-9 Consultation: Digital Learning
In April, the Government of Bangladesh and UNESCO hosted a meeting on digital learning for the Ministers of Education of the E9 countries (Bangladesh, Brazil, China, Egypt, India, Indonesia, Mexico, Nigeria, and Pakistan). The Consultation highlighted the progress, shared lessons, and explored opportunities for collaboration and scale-up to expand digital learning and skills. You can read about the event on scaling up digital learning to accelerate progress towards SDG4 here and a coverage of the Minister's speech here.
Publication on the Gendered Impact of COVID-19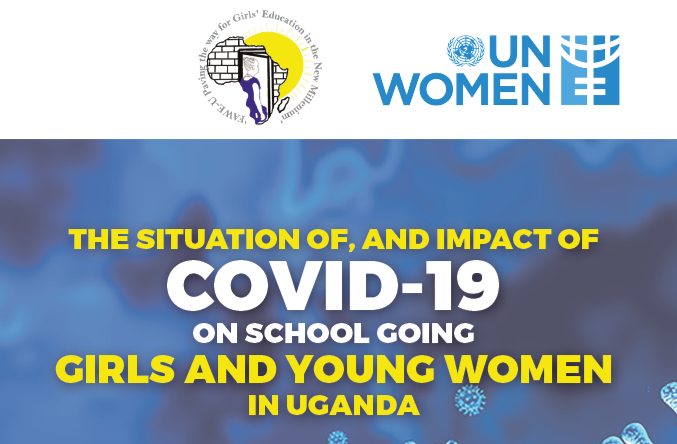 COVID-19's Gendered Impact on Education
Check out this study from Forum for African Women Educationalists Uganda (FAWEU) on the gendered impact of COVID-19. The report finds that there has been an increase in early marriages and sex-based violence against girls and women under the corona pandemic. Moreover, girls have less time for themselves to study at home than boys do, due to household chores, which puts them at a disadvantage when they are at school. The report makes some policy recommendations for the Uganda government. Although it is a national study, it can inspire the general global response to the unjust gender impact of the corona pandemic on girls and women.
Global Education Policy News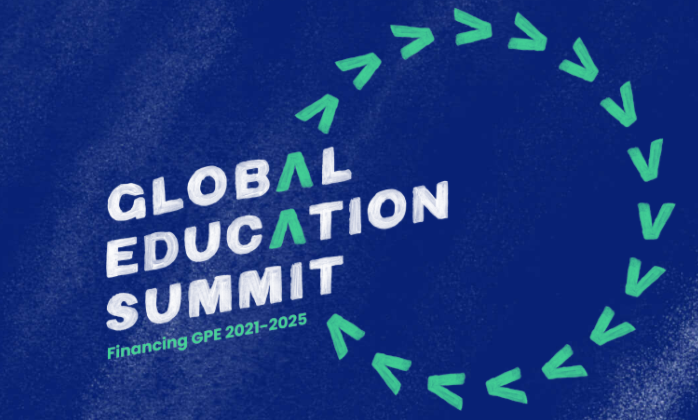 GPE: Global Education Summit
The Global Education Summit (formerly called 'replenishment') under Global Partnership for education (GPE) takes place on July 28-29. In the time before the Global Education Summit, GPE will be hosting many interesting events related to education, such as this youth-led livestream "Raise Your Hand" from May 6. The ECPI policy subgroup hosted a meeting in April explaining the nature and importance of the GPE replenishment. You can read the PowerPoint here to learn more about the GPE summit.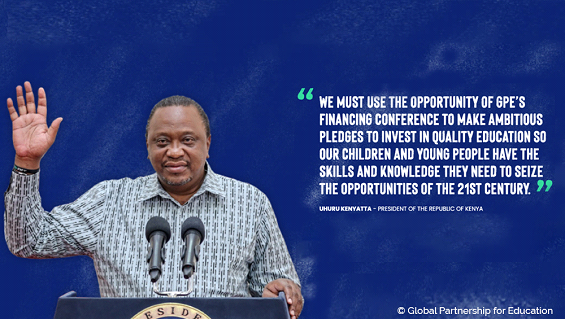 GPE Guidance Pack by GCE:
The GCE (Global Campaign for Education) created a guidance pack for the engagement with the ongoing GPE replenishment process and the Global Education Summit. The package includes: 1) a guidance note for national coalitions, 2) a domestic financing database, 3) a shortlist of countries being targeted for ambitious financial and policy commitments, 4) social media assets and 5) guidance on the Global Education Summit on July 28-29 and how to submit a proposal for a side event. Anyone can access the material here.

Global Action Week for Education
The Global Campaign for Education (GCE) called for more and better financing of education in their Global Action Week for Education (GAWE) in April. You can read more about what the GAWE and One Billion Voices Campaign demands for education financing here 

Teach4thePlanet
In April, Education International rallied educators all over the world in their fight to increase the focus on quality climate education for all with the Teach4thePlanet initiative . See their video on the importance of climate change education for all.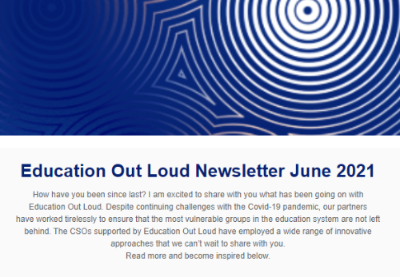 EOL newsletter
Education Out Loud (EOL) is the Global Partnership for Education's fund for advocacy and social accountability. The fund supports civil society to be active and influential in shaping education policy to better meet the needs of communities, especially of vulnerable and marginalized populations. EOL often shares interesting stories on educational development all over the world in their newsletter. You can read their June newsletter in English and French.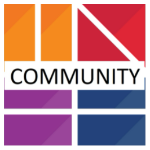 Education in Emergencies Community
The Inter-Agency Network for Education in Emergencies (INEE) just launched a Community of Practice (CoP) centered on education in emergencies. Click here to read more about the launch of the new community. The community will exchange experiences and resources on education in emergencies and create a network for people working with it.
To join the CoP, simply complete this form to indicate your interest and read more here.
You are receiving this e-mail because you have indicated an interest in following education news from Globalt Fokus Uddannelsesnetværket (Global Focus: The Danish Education Coalition).
If you wish to unsubscribe or update your preferences, please write to lvh@oxfamibis.dk